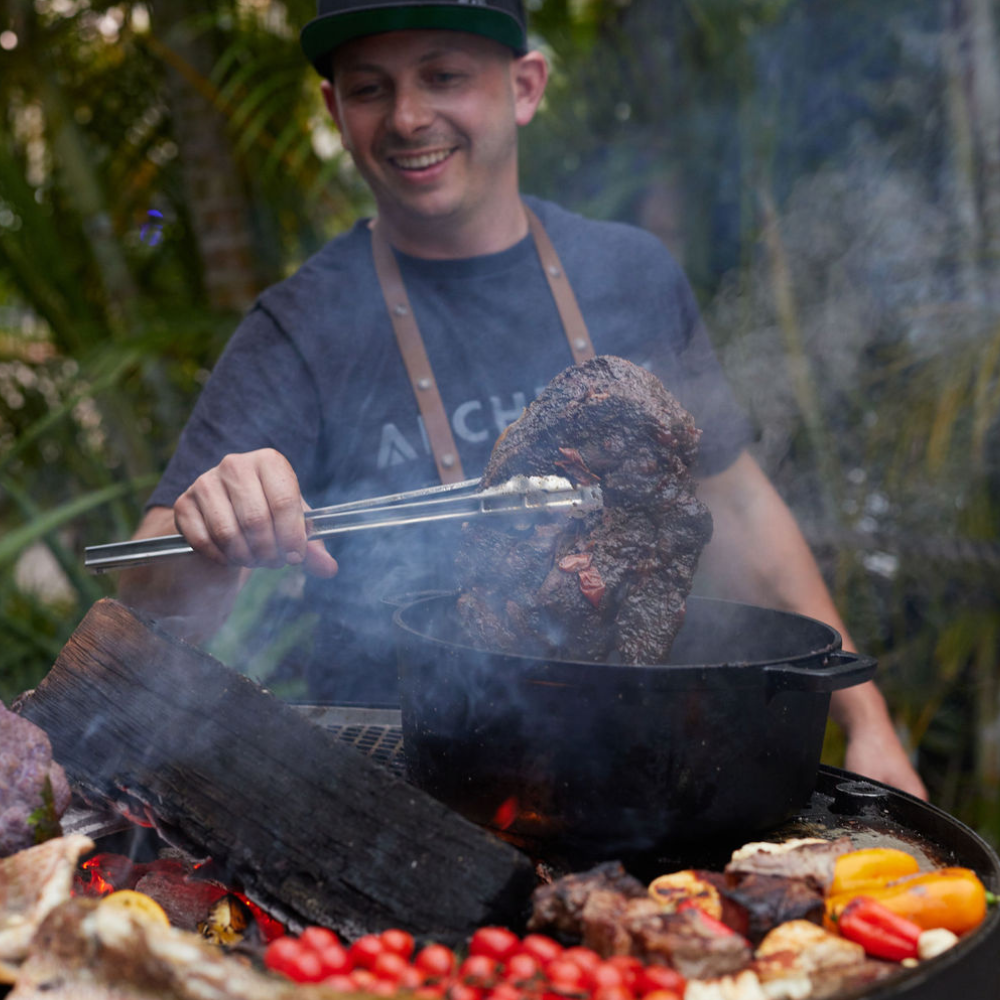 What's included.
Welcome reception with wine/beer
Opening remarks from Chef Matt Basile
An educational and interactive live-fire cooking demonstration using the Alchemy Grill + Smoker.
5 course live-fire dinner expertly curated with an array of locally sourced ingredients
Alchemy parting gift
Additional information.
All menus are subject to change based on product availability. 
Non Refundable: Tickets for "Flame-to-Table" are non-refundable but they are transferable to another individual should you not be able to attend.
Accessibility: This is not a wheelchair accessible event. Please contact info@alchemygrills.com if you require special assistance.
Weather: Should we decide to cancel due to inclement weather, there will be a rescheduled date.  
Dining will be exclusively outdoors.  Please dress accordingly to the weather as fall temperatures can be cool.